The PG-13 version of The King's Speech has received some push bush from director Tom Hooper and some of the stars of the film, including Colin Firth and Geoffrey Rush, but The Weinstein Co. decided to release to re-edited version anyway.
The new PG-13 version features a couple scenes edited differently to take out the swearing, so it would receive a lower rating from the MPAA.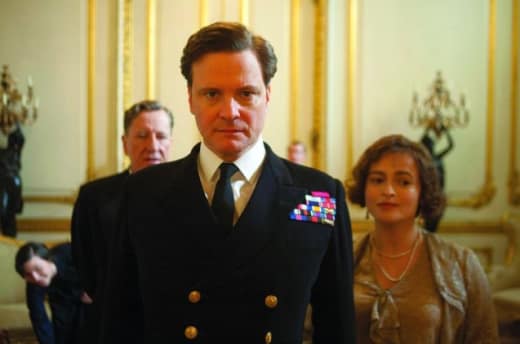 It has that rating now and the new version is set to be released on April 1.
The King's Speech follows the life of King George VI and his struggles with stuttering during the early days of his reign as King of England.  Geoffrey Rush plays his speech therapist and Helena Bonham Carter plays his wife, Elizabeth.