Disney released a new animated flick this past weekend, Mars Need Moms...
And it bombed.  Which is rare for Disney.
In the wake of this latest failed flick, we thought we would look at some of the best animated films of all time.  Check out our top 10 and then let us know your favorite.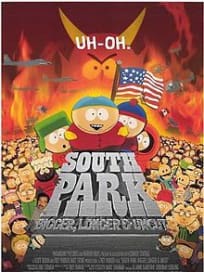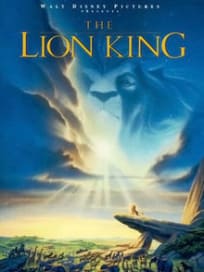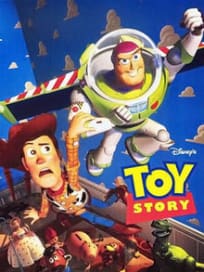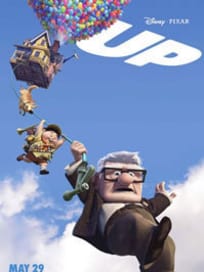 TOP 10 ANIMATED FILMS:
10. The Little Mermaid (1989)
A Disney classic, The Little Mermaid tells the story of a 16-year-old mermaid who longs to live above the ocean and among the humans.  This desire burns even stronger when she falls in love with a human prince she saves from drowning.  She trades her voice for legs to the evil octopus Ursula and must get Prince Eric to understand her feelings without the use of her voice.  The songs in The Little Mermaid have become as famous as the movie and make it true Disney magic.
9. UP (2009)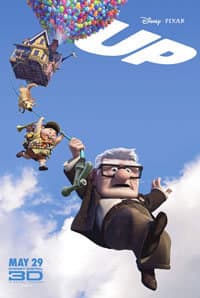 Once you get past the devastating beginning of UP, it is a sweet and funny tale of a friendship between a boy and an old man.  In order to keep his house from being demolished Carl ties thousands of balloons to the roof and takes off, not knowing young Russell is in his house.  The images of the house flying with thousands of colorful balloons is breathtaking and the adventures these two go on makes it a great animated adventure.
8. South Park: Bigger, Longer & Uncut (1999)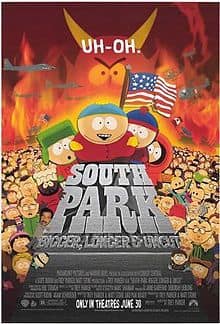 When the popular South Park show decided to make a feature film, fans went wild.  The movie was a huge success grossing more than $83 million.  The song "Blame Canada" was even nominated for an Academy Award and has become a staple about Canada.  The policial and social satire did not rise above critics heads and most appreciated the funny and often spot social commentary.  The movie proved wittier and funnier than anticipated.
7. Lion King (1994)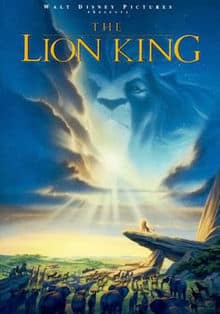 The Lion King boasts a great vocal cast and an amazing soundtrack, but the animated film that featured animals of the African jungle is an epic animal adventure that makes us cry and laugh throughout.  The film follows Simba who is destined to be the next king of the jungle.  After he witnesses his father's death at the hands of his jealous uncle, he runs away, abdicating his duties.  While on the run, he meets Timon and Pumbaa, a meerkat and warthog who show him the joys of a "no worries" lifestyle. At the time, Lion King was the highest rated animated film on Rotten Tomatoes, getting at 92% fresh rating.
6. How To Train Your Dragon (2010)
Dreamwork's animated tale about a Viking who aspires to be a dragon slayer is thwarted on his mission to slay his first dragon.  After finally catching his first dragon, he decides he doesn't want to fill it and the two become friends.  The film became Dreamwork's fifth most successful animated film (after the Shrek series) making almost $500 million at the box office.
5. The Incredibles (2004)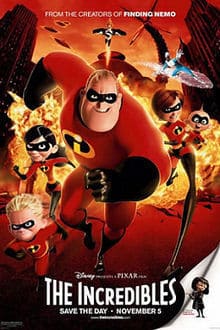 The Incredibles follows a family who all have superpowers.  Since the fall of the order of superheros, the family must live in hiding and not let anyone know of their special abilities.  When Bob is offered a covert superhero job, he can't refuse and starts doing underground work for a private company.  His wife, Helen finds out and joins him with their kids in order to save Bob who has been captured after being duped by the organization. 
4. Finding Nemo (2003)
An incredibly heartwarming and hilarious story about the relationship between a father and a son, Finding Nemo follows Marlin, a overprotective and careful clown fish who has to journey into the deep ocean to save his son Nemo who has been taken by fishermen.  Along the way, he meets Dory, a fish who suffers from short-term memory loss and cannot remember anything.  Dory is expertly voiced by Ellen Degeneres and the relationship between Marlin and Dory is incredibly funny.  While looking for Nemo, Marlin learns that he must be more trust of his son.
3. WALL-E (2008)
WALL-E is set far in the future and follows a robot named WALL-E who is designed to clean up a waste-covered Earth.  He falls in love with another robot named EVE and follows her to outer space where they do things that change the course for both robots and humans. WALL-E earned a 96% fresh rating on Rotten Tomatoes and has been named one of the most successful films for Disney/Pixar, both with critics and at the box office.
2. Toy Story (1995)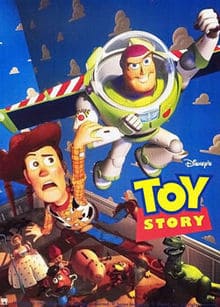 This was a hard one to choose because all the Toy Story films are so great, but we decided to go with the original. We were first introduced to Woody, Buzz, and the gang in 1995 with this fantasy adventure involving toys.  Who new, toys came to life when you weren't looking.  The film follows Woody, who has always been Andy's favorite toy, but then Buzz a super cool astronaut with super powers comes along and threatens to take Woody's place.  The toys all strive for Andy's attention and soon Woody and Buzz put aside their differences and become friends.  One of the most successful animated pictures of all time and has produced two very successful sequels.
1. Beauty and the Beast (1991)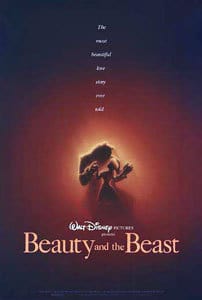 Beauty and the Beast is our pick for the number one animated movie of all time.   Disney has made some great animated movies over the years, but this one takes the top prize and has yet to be replaced.  In true fairy tale fashion, Beauty and the Beast follows Belle, who is an outsider in her small French town.  She goes looking for her father in the dark woods after her horse returns without him.  Phillipe (the horse) leads her to a dark castle where she goes to look for her father, unaware that a handsome prince turned into a beast lives there.  The two enter into an unlikely friendship, but Belle must fall in love with the prince in order for his spell to be broken. This is the only animated film to ever win Best Picture at the Academy Awards and deservingly so.  The film also boast an amazing soundtrack.
WHAT"S YOUR FAVORITE ANIMATED MOVIE?