Amanda Seyfried stars in the new live-action fairy tale remake Red Riding Hood, out in theaters this Friday, March 11.  The release of that movie got us thinking about other fairy tales played out live on the big screen for us to enjoy.
Check out our top 10 and let us know your favorite live-action fairy tale.
10. Rodgers and Hammerstein's Cinderella (1997)
Rodgers and Hammerstein know how to create a good story to the sounds of lovely music and songs.  That's why it's no surprise that the TV movie version of their hit musical attracted so many stars.  This all-star, multi-racial cast included, Bernadette Peters, Whitney Houston, Jason Alexander, Whoopi Goldberg, and Brandy as Cinderella.  The must-see created a magical story played out on the small screen that became a sleeper hit thanks to its catchy songs and big stars.
9. Peter Pan (2003)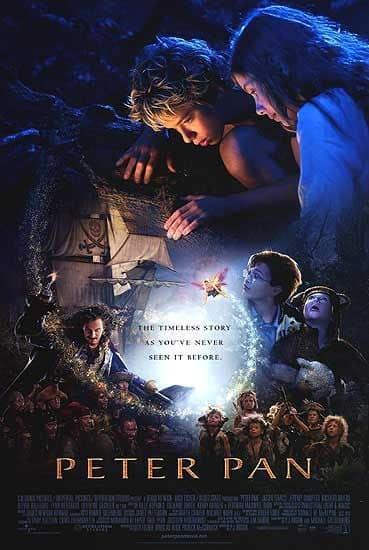 Peter Pan is one of the most-loved fairy tale and one that has been reproduced countless times on the big and small screen.  Many loosely based adaptations like, Hook and Finding Neverland. We decided to go with a classic live-action adaptation that was released in 2003, starring Jeremy Sumpter as Peter Pan.  This version brings you to the magical world of Neverland like never before with the use of great special effects and amazing sets.  Peter Pan and Captain Hook have never looked so good.
8. Stardust (2007)

Not your classic fairy tale, Stardust makes the list because it's entertaining and features all the right ingredients for a fabulous fairy tale adventure. A young man ventures into a magical realm to find a star to impress the most beautiful girl in his village.  Only problem - the star isn't really a star, it's a young maiden, Yvaine.  Three old, ugly witches are also searching for the star to regain their youth.  Stunning visuals and a great storyline makes this fairy tale worth watching.
7. Willow (1988)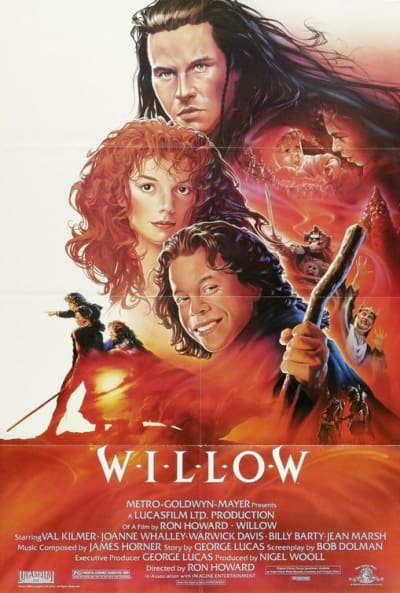 Director Ron Howard brings us a great look into the mystical realm with this fairy tale about a dwarf who must (reluctantly) protect a baby from an evil queen. Willow meets Madmartigan, a swordsman, who helps his on his journey through a war-torn land of magic and mystical adventures.  An unconventional fairy tale, this film has won the hearts of many.  If you haven't seen it yet, it's worth a look.
6. Ella Enchanted (2007)
Anne Hathaway enchants us all as as Ella, a princess who has been cast under a spell of constant obedience.  She must try to hide this fact from her new eveil step-mother and father.  Ella must depend on her own intelligence to get her through and help her find the woman who cast the spell in order to break it.  The fairy tale features fairies, ogres, and a lot more mystical fun and adventure.
5. Tim Burton's Alice in Wonderland (2010)
A funny and incredibly creative new adventure from Tim Burton.  This remake of Alice in Wonderland is more a sequel than a complete redo, but still brings back all the same lovable and crazy characters from the original story.  Alice finds herself back in Wonderland, which has been transformed into a dreadful place called Underland. Only problem is, she doesn't remember ever being there.  She must save Wonderland from the evil Red Queen before Wonderland remains Underland forever.
4. Enchanted (2007)
Disney loves bringing fairy-tales to life through animation, so you know its live-action fairy tale is going to be success.  Enchanted stars Amy Adams as Gisele, a fairy tale princess who finds herself on the mean streets of New York, far away from her home in Andalasia.  Her prince also comes to NYC to try and save her. Gisele must teach the cynical people of New York City to believe in true love and fairy tales.  It's a cute film that brings fantasy and reality together to form an interesting and highly successful story.
3. The Neverending Story (1984)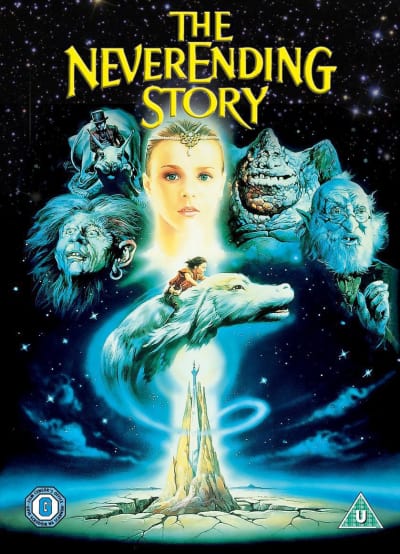 Based on the novel written by Michael Ende, this film will go down in history as one of the most epic fantasy films of all time. Bastian Bux is a quiet boy who loves to read - he starts reading the book The Neverending Story.  Through his eyes, we see the adventures of the story play out.  The fantasy world, Fantasia, is being threatened by a force called The Nothing, which consumes everything in darkness.  The adventure that ensues is amazing and full of mystical fun and surprises.  This is one you need to see!
2. Ever After (1998)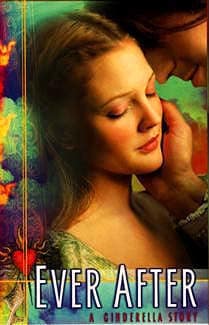 Ever After follows the adventures of Cinderella with a twist.  This beautiful fairy tale stars Drew Barrymore as Danielle and brings in the original writers of the fairy tale as we see where they got their original inspiration for the story.  Danielle is treated poorly by her stepmother and stepsister after her father dies.  She impersonates a member of court to save long-time friend who has been sold by her stepmother.  She meets the Prince and continues the charade, falling in love with the handsome prince.
1. The Princess Bride (1987)
The most epic of live-action fairy tales has been a favorite throughout history and resonates with each generation.  The classic tale of everlasting love is explored in this love story with great action, fantasy, and a serious case of mistaken identity.  You'll be rooting for Buttercup and Westley right from the beginning.  Westley leaves the land to seek his fortune so he will be worthy enough to marry Buttercup. When she is taken, Westley must rescue her, but Buttercup does not recognize him.  The action and adventure in this film is incomparable.
WHAT'S YOUR FAVORITE?