Facebook has become an outlet for movie rentals. Is there anything it doesn't do?
Warner Bros. launched a rental program that allows users to watch movies right on facebook through the movie fan pages.
Movie watchers can watch the film through Facebook credits - right now the only film on the site is The Dark Knight and you can watch that one with only 30 credits.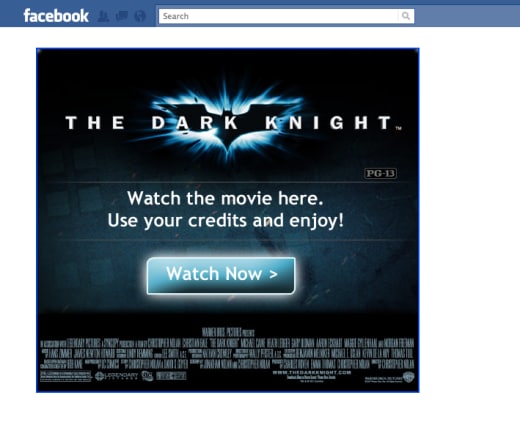 Each rental will cost 30 credits or $3 and buyers will have access to the rental for up to 48 hours.  Apparently users will also be able to do other things on Facebook while watching the movie as well, such as post comments or update their status.