Battle: Los Angeles won the coveted number one spot at the box office this weekend.  The alien invasion flick brought in $36 million on a weekend that earned a total of $118.4 million.
Rango continues to do well, coming in second place and earning another $23 million, bringing its two week total to $68.6 million.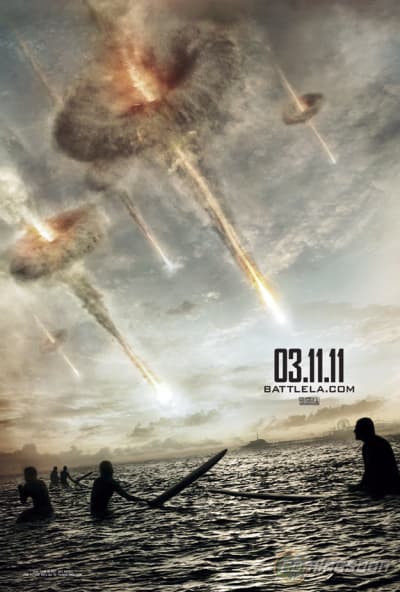 The Amanda Seyfried retelling of Red Riding Hood came in at number three, bringing in a total of $14.1 million.  The Adjustment Bureau saw good second week numbers, beating the opening weekend of Disney's latest animated flick, Mars Needs Moms.
Here are the top five movies:
Battle: Los Angeles - $36,000,000
Rango - $23,050,000
Red Riding Hood - $14,135,000
The Adjustment Bureau - $11,459,000
Mars Needs Moms - $6,800,000