Big improvements in box office number this weekend.  It was essentially the first big movie weekend of the year.  The totals, up 26%, came in at $121.4 million.
Rango was a big help to that number, bringing in $38 million to win the box office weekend race - although it did open in 1,000 more theaters than any other film opening this weekend, so that could account for some of the high numbers.
The Adjustment Bureau did exactly as predicted, totaling $20.9 million over its first three days.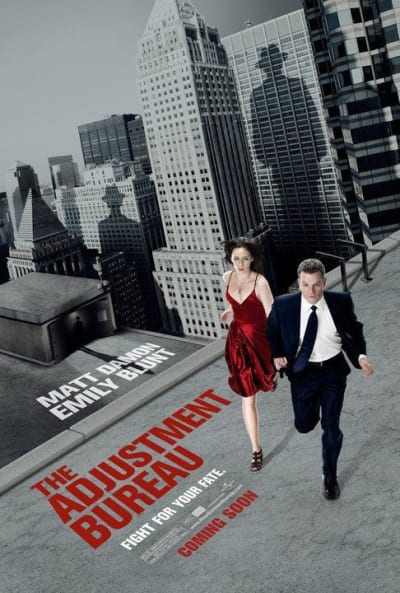 Beastly ended up doing a little better than expected.  It wasn't even supposed to reach the $10 million mark, but ended up bringing in $10.1 million.  Those teenage girls are a powerful demographic.
Unfortunately, the '80s comedy Take Me Home Tonight did much worse than even the predictions.  Even though it was expected to bring home less than $10 million as well, it ended the weekend with only $3.5 million, not even making the top ten at 11th place.
Here are the top five movies this weekend:
Rango - $38,000,000

The Adjustment Bureau - $20,945,000

Beastly - $10,115,000

Hall Pass - $9,015,000

Gnomeo and Juliet - $6,912,000