Those wimpy kids aren't so wimpy anymore!  Diary of a Wimpy Kid: Rodrick Rules came in at number 1 this weekend, coming in well ahead of its competition, Sucker Punch.
Greg and Rodrick charmed audiences with its sequel - especially pre-teenage boys!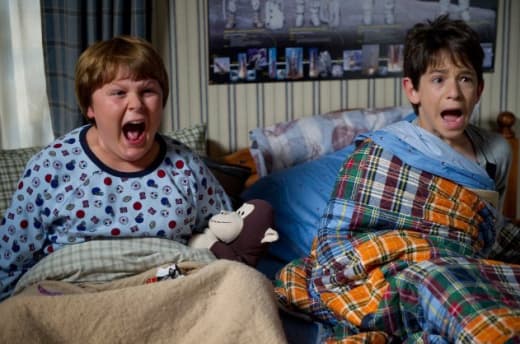 Diary of a Wimpy Kid 2 brought in $24.4 million, more than $5 million more than the second place movie.
That second place movie was, in fact, Zack Snyder's female action movie Sucker Punch, which managed to bring in $19 million - a little less than originally projected. 
Limitless did well for its second week, adding another $15 million to its grand total and Rango dropped a bit, but is still going strong for it's fourth week at the box office, coming in 5th place.
Here is the top five at the box office:
Diary of a Wimpy Kid: Rodrick Rules - $24,400,000
Sucker Punch 0 $19,015,000
Limitless - $15,225,000
The Lincoln Lawyer - $11,000,000
Rango - $9,800,000