A couple weeks ago, we reported there would be an official American Pie sequel - none of this straight to DVD stuff!  But strangely missing from the list of returning cast was Alyson Hannigan. We assumed her How I Met Your Mother schedule was making it difficult for her return.
We thought perhaps, Jim and Michelle would be divorced in this one to account for her absence.  This seems to no longer be the case.  Deadline is reporting that Hannigan will return for the sequel!  It will likely shoot during Hannigan's hiatus from shooting How I Met Your Mother.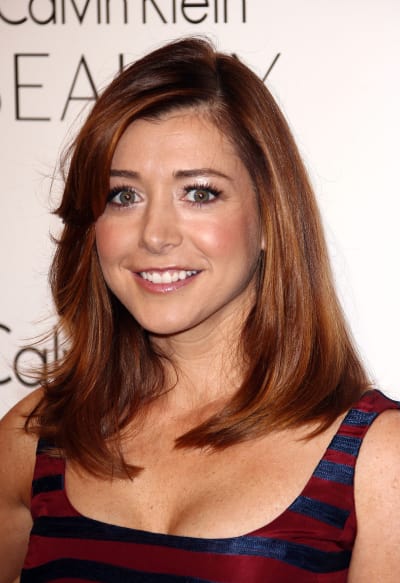 The new film will pick up sometime after American Wedding and will look at the gang more than a decade after they first appeared onscreen.
American Reunion will also see the return of Jason Biggs, Seann William Scott, and Eugene Levy.  Producers are also trying to get Tara Reid, Chris Klein, Mena Suvari, Thomas Ian Nicholas, and Jennifer Coolidge to return as well.