Ben Stiller is said to be in talks for the title role in the remake of The Secret Life of Walter Mitty, according to Deadline.
The film was originally made in 1947, based on the James Thurber short story that first appeared in The New Yorker in 1939.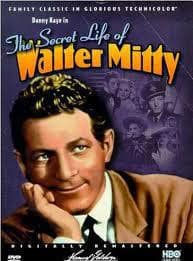 The Secret Life of Walter Mitty follows a man who is frustrated with his dull life, so he imagines he is an airplane pilot, a brilliant doctor, and other exciting careers to escape the every day mundane.
Apparently, Stiller was attracted to a new draft of the script from Steve Conrad and is interested in playing the role of Walter Mitty.