More details from the highly anticipated The Avengers film has been released.  Chris Evans has confirmed that Captain America will receive an all-new costume for The Avengers.
Evans recently told MTV News, he wore the suit for the first time during a screen test, as it has already started production in Albuquerque.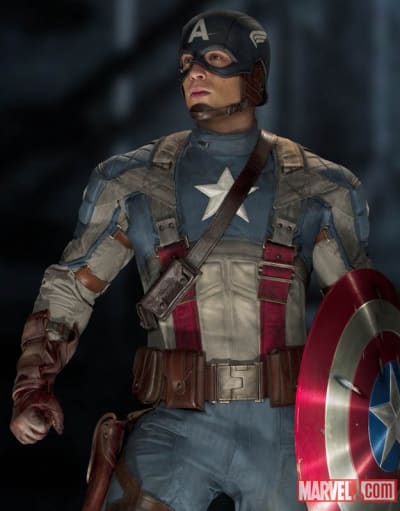 "Yeah, it's awesome," Evans admitted, "It's really cool. I was worried because I started to get really attached to the old one. I got to really start digging it. It's not that easy to move in, but I started really liking it."
It is the original 1940's version of the suit that will be featured in Captain America: The First Avenger, which is set to hit theaters on July 22, 2011.
The Avengers is set to be released on May 4, 2012 and will star Robert Downey Jr., Chris Hemsworth, Jeremy Renner, Mark Ruffalo, Scarlett Johansson, Samuel L. Jackson, Cobie Smulders, and Chris Evans.