We reported yesterday that Robert Redford's film about baseball legend Jackie Robinson is finally in motion after years of desire to make the film.
Brian Helgeland is officially on board to write and direct the untitled film that will focus on the relationship between Brooklyn Dodgers manager Branch Rickey and the baseball legend.
Redford is already set to star as Rickey, but who should play Jackie Robinson, who was 28 when he first played for the major leagues - there are so many talented actors out there who could do the role justice.  Who would you want to see appear as the baseball great?
We need a young star - Denzel Washington is too old for the role now, as is Will Smith - maybe someone more or less unknown to help raise their profile?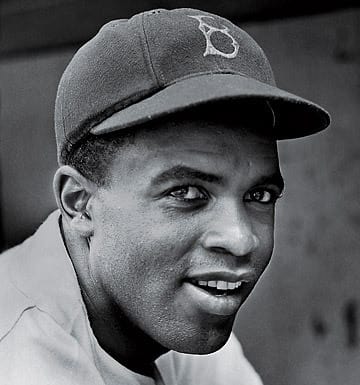 Check out our picks and then weigh in with what you think!
Anthony Mackie - Our number one pick!  Mackie played a central role in the Oscar winning The Hurt Locker, alongside Jeremy Renner and definitely held his own.  He was also a supporting role in Million Dollar Baby and recently did a great job in The Adjustment Bureau, alongside Matt Damon.  He would be perfect for this role and he has proven he has the acting chops to do it.
Derek Luke - He appeared in the biopic Notorious and was very good in the Tyler Perry comedy Madea Goes to Jail. He was also great as the cocky football player on the popular TV series Friday Night Lights. Perhaps his most impressive role to date was in Denzel Washington's Antwone Fisher.  We think he would be a great choice.
Brandon T. Jackson - He was awesome as a gay rapper in the comedy Tropic Thunder and proved he could hold his own in a fantasy adventure film with Percy Jackson and the Olympians: Lightning Thief.  We would love to see this young actor in something else - perhaps something more serious.