Catherine Zeta-Jones is set to play a new role in the movie adaptation of Rock of Ages.  She will play the wife of the mayor of Los Angeles who is trying to get rid of rock and roll, despite its growing popularity.
The film is a big-screen adaptation of the Broadway musical.  It featured rock songs of the '80s from bands like Bon Jovi, Journey, and Poison. 
Zeta-Jones will sing in the film as well, she will sing Pat Benatar's 'Hit Me With Your Best Shot' and Twisted Sister's 'We're Not Gonna Take It.'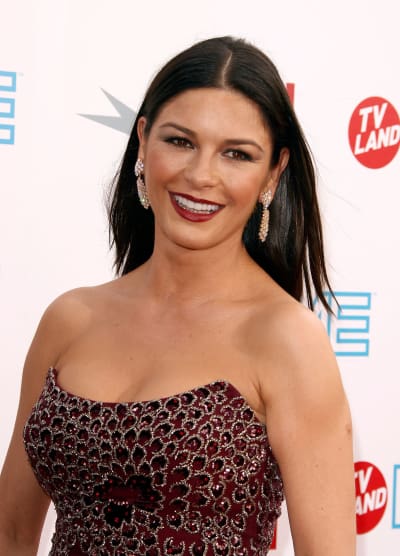 Director Adam Shankman should be almost done finding his main cast.  The cast already set includes Tom Cruise, Paul Giamatti, Russell Brand, Alec Baldwin, Julianne Hough, Mary J. Blige, and Diego Boneta.