Universal Pictures announced today that the full-length trailer for Cowboys & Aliens will debut during American Idol on Thursday, April 14th.  The ad will appear during the highly viewed results show on Fox.
The trailer will then be available online after the television premiere.
Cowboys & Aliens mixes the wild west with outer space in an original movie of epic proportions. The movie follows a cowboy who leads an uprising against a terror from out of this world.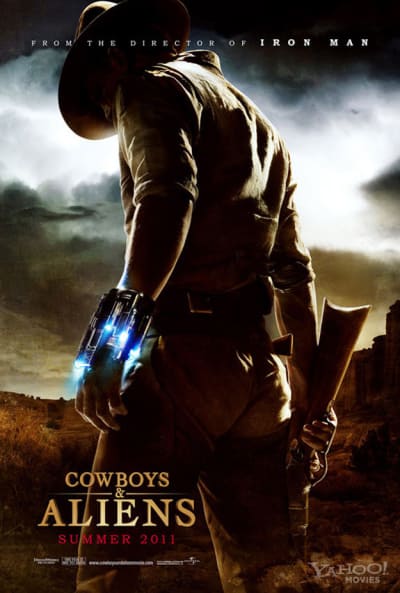 The film, directed by Jon Favreau, stars Daniel Craig, Harrison Ford, Olivia Wilde, Sam Rockwell, and Abigail Spencer.
Cowboys & Aliens hits theaters on July 29.