Indian newspaper Daily Bhaskar is reporting that The Dark Knight Rises will film in India.
"Get set to welcome DC Comics superhero Batman as he arrives in the Blue City.  The Information and Broadcasting Ministry has given the nod to US-based Cape Road Productions to lense the next Batman flick, 'The Dark Knight Rises' in Jodhpur."
Jodhpur is the second largest city in the state of Rajasthan and is referred to as the Blue City (as stated in the reference above) because many of the houses are painted blue.
Check out this neat picture of the city with it's blue houses.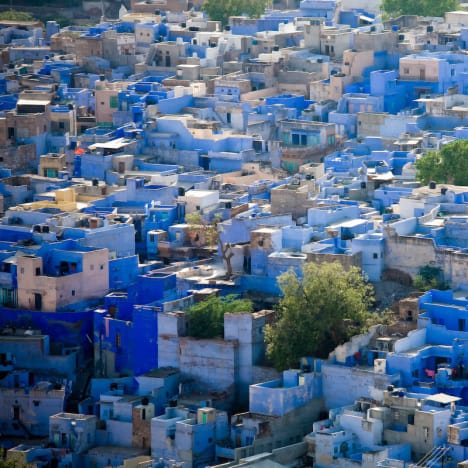 The Dark Knight Rises has a growing cast that includes Christian Bale, Anne Hathaway, Gary Oldman, Joseph Gordon-Levitt, Marion Cotillard, and Michael Caine.