Blockbuster Inc. filed for bankruptcy last September and has been struggling for a couple years now.  Dish Network purchased the failing company at an auction for $320 million. 
The company has had trouble competing with more convenient and cheaper rental options, like Netflix and DVD vending machines.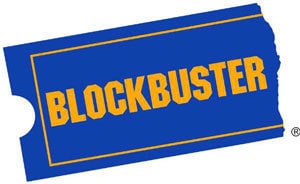 "With its more than 1,700 store locations, a highly recognizable brand and multiple methods of delivery, Blockbuster will complement our existing video offerings,"  said Tom Cullen, an executive vice president at the company, in a press release. "While Blockbuster's business faces significant challenges, we look forward to working with its employees to re-establish Blockbuster's brand as a leader in video entertainment."
Blockbuster was once the dominant video rental company in the USA, but has been struggling for years.