Chris Diamantopoulos is apparently the frontrunner to play the yet-to-be-cast Moe in the Farrelly brothers adaptation of The Three Stooges.  The film will be directed by the brother for 20th Century Fox.
The directors recently met with thousands of candidates in order to choose the perfect actor to play the part of the patriarch of the Stooges.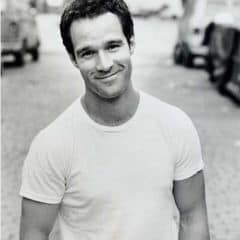 Diamantopoulos could definitely pull the role off with a bowl haircut.  He will join Will Sasso who will be playing Curly and Sean Hayes who will play Larry.
He had a recurring role on the Lifetime drama series State of Mind. He also appeared on The Kennedys as Frank Sinatra.