Not many titles to announce on Blu-Ray/DVD this week. Sacrifice is the only film hitting the home market today.
Sacrifice stars Christian Slater and Cuba Gooding Jr.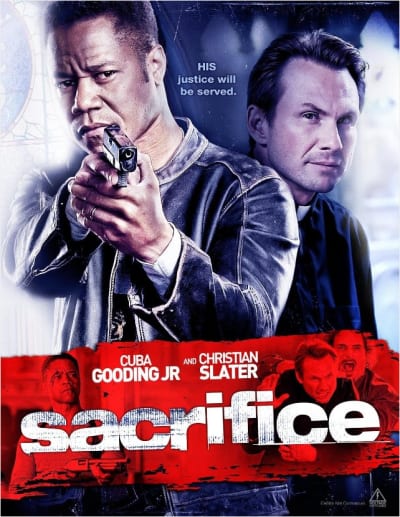 After a fatal crime is committed upon his wife and daughter, tough undercover cop John Hebron (Gooding Jr.) struggles to forgive himself for being unable to save them.  Plagued by the past, he turns to the counsel of Father Porter (Slater) who has experienced his own problems recently when a church statue falls into the hands of hoodlum vandals.
Movie Fanatic is giving away free copies of the DVD/Blu-Ray - the contest is now closed, but check out Facebook to see if you're one of the lucky winners.