Aimee Teegarden is a very busy actress.  She has two movies coming out in one month.  Movie Fanatic had the chance to speak with Aimee today about a few projects she currently has in the works. Aimee was on a press tour, but we were able to squeeze in some questions about Scream 4. Stay tuned for more from her about Prom. 
Check out the interview below.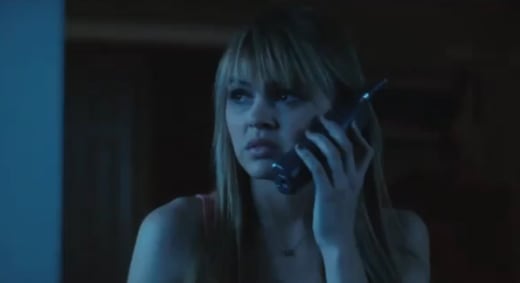 Talk to me about your role in Scream 4.
There's very little I can say. I play Jenny Randall. She's in high school with all of the other girls. That's about all I can say.

Were you excited to work with the cast? Who are most of your scenes with?
Most of my scenes are with Brittany Robertson. The cast was crazy and phenomenal. I was most excited to work with Wes Craven, director of such an iconic genre of movies. It was a bit mind-blowing to work and collaborate with him.

Had you watched the other Scream movies?
I have, yes.
Are you a scary movie fan or scared easily?
Not really. I'm a fan, but I'm not scared by spiders and bugs. I'm sure if someone came at me with a giant knife and a ghost face on it'd be a bit freaky.