Check out this new photo of Taylor Lautner as Jacob in The Twilight Saga: Breaking Dawn. The photo was released today by Summit Entertainment.

The actor plays the werewolf who is in love with Bella and vying for her affections - but she is in love with vampire Edward.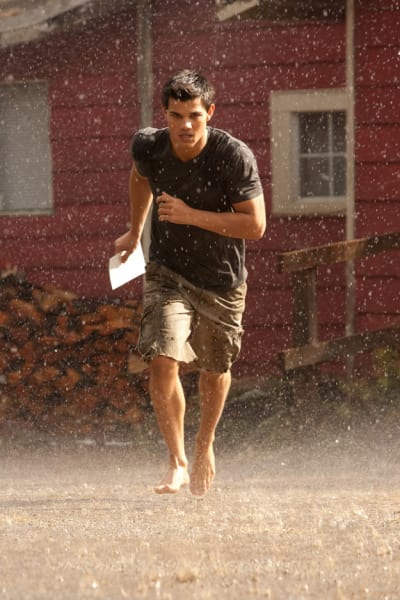 The first part of the film is set to hit theaters on November 18 2011, with the second part on November 16, 2012.
This marks the first part of the end of the epic saga that made the stars international superstars overnight.
The series also stars Kristen Stewart, Robert Pattinson, Peter Facinelli, Ashley Greene, Kellan Lutz, Jackson Rathbone, Elizabeth Reaser, Nikki Reed, Billy Burke, Rami Malek, Maggie Grace, and Mackenzie Foy.