Hailee Steinfeld is being courted to appear in an adaptation of Romeo and Juliet, according to The Hollywood Reporter.
The film, based on one of the most adapted stories of all time, is being directed by Carlo Carlei and will feature a script from Julian Fellowes.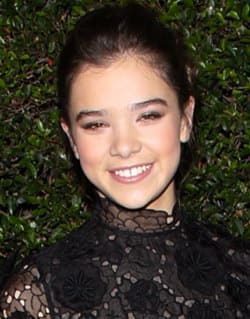 Juliet is described as being "almost fourteen" in the original Shakespearean play and, if Steinfeld is cast, she will be the perfect age to play the lovely Juliet in the new adaptation.
Steinfeld has been receiving a lot of acclaim for her role in True Grit and has also been courted to play Sleeping Beauty in a new adaptation as well.