Fans have been waiting for this day and it is finally here. We can confirm the trailer for part two of Harry Potter and the Deathly Hallows is set to hit this Wednesday, April 27.
ABC Family has announced the channel will be airing the U.S premiere of the trailer during a showing of Happy Gilmore, which airs between 7-9 ET/PT.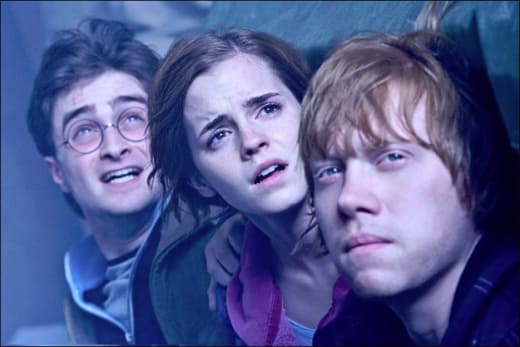 According to the release, the new trailer will "give fans a glimpse at the epic finale of the "Harry Potter™" film series, including moments from such scenes as Harry, Ron and Hermione escaping from Gringotts bank, the Room of Requirement fire storm, Mrs. Weasley taking on Bellatrix Lestrange, and Harry and Voldemort's last stand."
The trailer should be available online shortly after, but we will have it for you once it's available.
The epic adventure ends on July 15 when Harry Potter and the Deathly Hallows Part 2 hit theaters.