Now that The Wolverine has lost its director, plans for the film are a little up in the air.  Darren Aronofsky was originally supposed to direct, but quit when he learned the schedule would take him away from his family for too long.
Producers are just starting to look for a new director now, so it doesn't seem like filming will star anytime soon.
In the meantime, Universal Pictures has offered Jackman the role of the Huntsman in its new adaptation of Snow White, according to Deadline.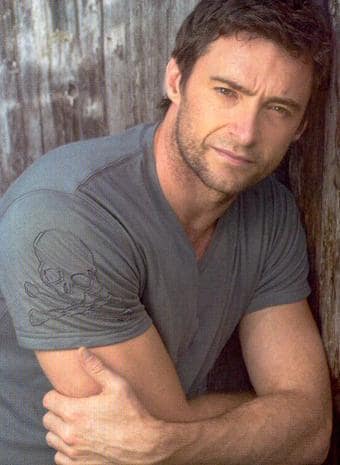 The film, directed by Rupert Sanders, already has Kristen Stewart cast as Snow White and Charlize Theron as the evil Queen. 
Deadline's Mike Fleming says the studio will have to pay Jackman an awful lot of money to agree - since it's trying to get as many big stars as possible.  There is another Snow White in the works from Relativity Media, which will come out before Snow White and the Huntsman. 
The Relativity Media project is called The Brother Grimm: Snow White and stars Julia Roberts as the evil Queen - with Armie Hammer as Prince Charming and newcomer Lily Collins as Snow White.
We'll have to see how it all plays out - one thing is for sure.  Jackman is not lacking in options!