The tributes for District 3 are the latest to have been cast in the movie adaptation of Suzanne Collins' The Hunger Games.
Newcomers Ian Nelson and Kalia Prescott will play the male and female Tributes from District 3.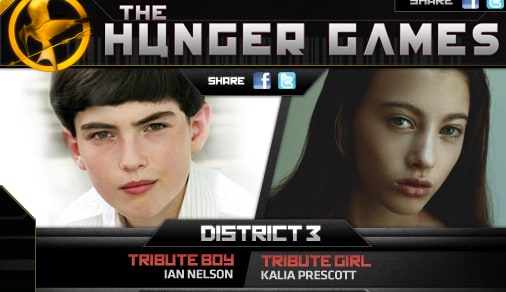 They never officially gets names in the book, as most of the district tributes don't, but Prescott's character has a sad goodbye scene in the book as she bids farewell to her parents and younger siblings. 
Meanwhile, during training we find out that Nelson's character is good at electronics and technology. 
The Hunger Games also stars Jennifer Lawrence as Katniss, Liam Hemsworth as Gale, and Josh Hutcherson as Peeta.
The film is set for a March 2012 release.