Lionsgate has found its Prim for The Hunger Games.  Newcomer Willow Shields will play the part of Primrose Everdeen, Katniss' sister.  Primrose if the younger sister of Katniss who was originally called to the 'Hunger Games', against all odds.
Katniss volunteer's to take her place in the brutal games that puts children of all the Districts together in a fight to the death, televised live for everyone to see.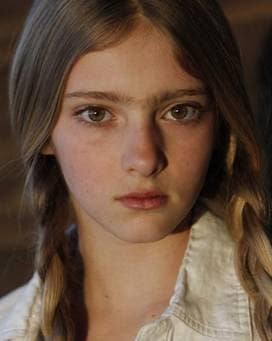 The Hunger Games  is slowly completing its cast, with some key roles already cast, including Jennifer Lawrence as Katniss Everdeen, Josh Hutcherson as Peeta Mellark, and Liam Hemsworth as Gale Hawthorne.
The film, directed by Gary Ross, is set to be released in March 2012.