The Hunger Games already has its three main characters - Katniss, Peeta, and Gale - and now we know who will play two more integral characters in the highly anticipated film.
Newcomers Dayo Okenivi and Amanda Stenberg will play Thresh and Rue in the adaptation of Suzanne Collin's The Hunger Games.
Check out this "casting game" on the official Hunger Games Facebook page: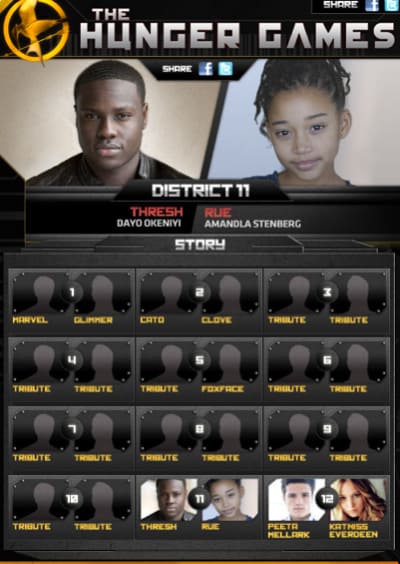 Both Thresh and Rue are supporting, but vital characters in the novel - both save Katniss at times during the games. 
We still have some other key figures to cast - who would you want to see in the roles of Haymitch, Prim, and Effie?