At a press conference this morning for the film, it was revealed that Lindsay Lohan is in talks to play Victoria Gotti in the new film Gotti: Three Generation, starring John Travolta as the the mobster.
According to ComingSoon.net, Lohan attended the press conference, but her deal is not set in stone yet.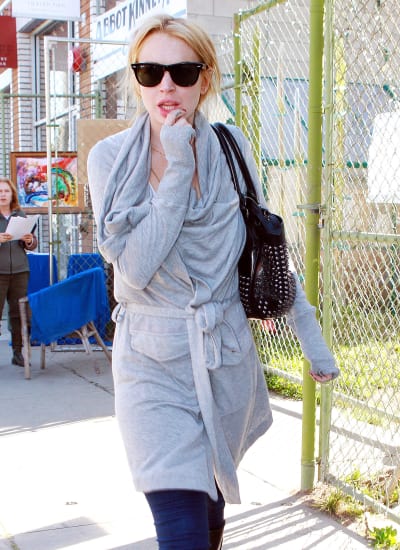 Joe Pesci's deal is signed though and he will appear as deputy Angelo Rugggiero.
The movie has been described as being an insiders look into the mobsters from the viewpoint of his son John Gotti Jr.
John Gotti Sr. was the head of the Gambino family and was the largest crime boss in the country in the 20th Century.  He was later convicted and sent to prison where he died in 2002.  Gotti Jr. was part of the mob by the time he was 24, but later decided to leave and redeem himself.
The film, directed by Nick Cassavetes, will start shooting in October.