Is Lindsay Lohan making her comeback?  Lohan is joining the film Gotti:Three Generations in the new biopic about the New York mafia family.
She will play the wife of John Gotti Jr., although she was originally in talks to play Victoria Gotti, the elder Gotti's daughter.  Apparently discussions for that role ended Wednesday, but Lohan lobbied to remain on the film, so she has the part of Gotti Jr.'s wife.
"I'm really excited to be back on set and clear up all the misinterpretations about me and show this is what I love to do," Lohan told the Associated Press. "I think it's a great story to be told. I'm honored to be working with John Travolta and Joe Pesci."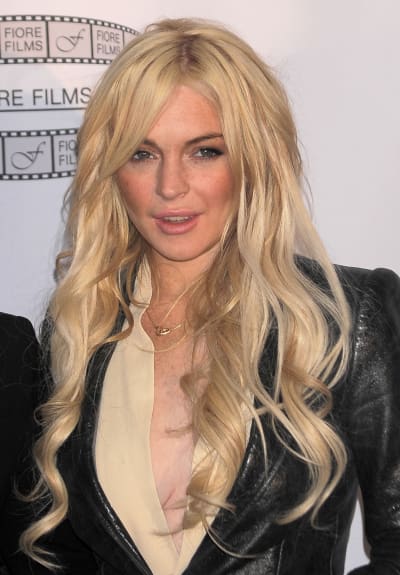 Travolta will play John Gotti Sr. and Joe Pesci will play one of his deputies.
John Gotti Jr. sold the rights to his life story to Fiore Films and insists he is no longer in the mob. 
The film will chronicle the rise of the Gotti family in the mob.  Gotti Sr. was eventually caught and sent to prison where he died in 2002.
Lohan's says she can relate to Kim Gotti and the role has similarities to her own life.
"You don't get to see the heart behind the story and the real side of people," she said is the case with most mob movies. "I can relate to that because I think that I've been portrayed in a certain light. I just want to do my best to show what their family really went through."