In an interview with Entertainment Weekly, Portman admits she loves stoner comedies, but that she doesn't actually get high off the drug.
Portman is set to star in the stoner comedy Your Highness this Friday and she's developing another weed themed comedy, Best Buds, for her production company Handsomecharlie Films.  The film is a comedy about a marijuana-laced road trip.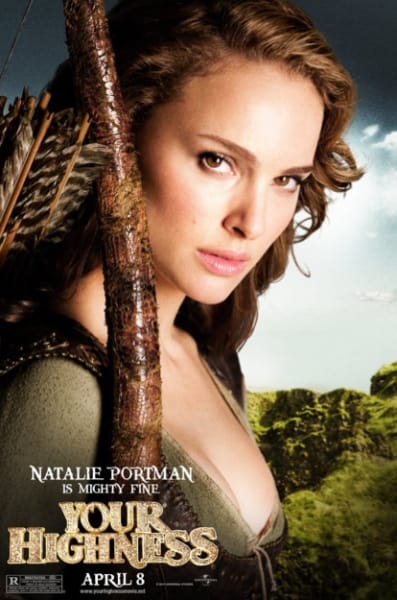 "I love stoner comedies. I smoked weed in college, but I haven't smoked in years," Portman told EW in an interview. "I'm too old. I wish I was that cool, but I'm like an old lady now. I'm in bed by 10 p.m. I can't do that anymore."
She also admits her role in Your Highness is totally different than anything she has ever done before and she was excited to do something funny and light.
Your Highness, directed by David Gordon Green, is set to hit theaters this Friday, April 8.  It also stars James Franco, Danny McBride, and Zooey Deschanel.