Check out the new poster for Mr. Popper's Penguins.  The comedy about a man who inherits six penguins and he ends up turning his New York City apartment into a winter wonderland.
Jim Carrey stars as Mr. Popper, which is a contemporary adaptation of the popular children's book.
The film, directed by Mark Waters, also stars Jim Carrey, Carla Gugino, Philip Baker Hall, and Angela Lansbury.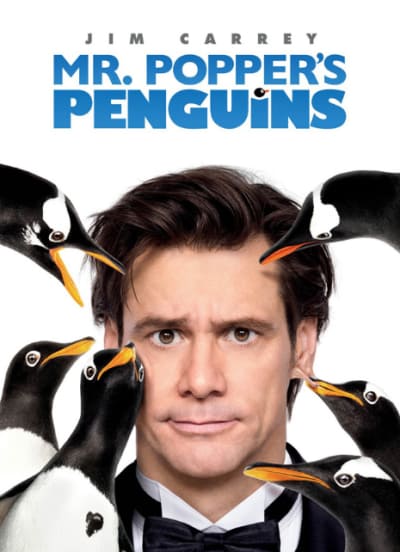 Mr. Popper's Penguins hits theaters June 17, 2011.