Hop was the biggest movie at the box office this weekend.  We have some of the funniest quotes from the film, starring James Marsden and Russel Brand (as the voice of E.B.)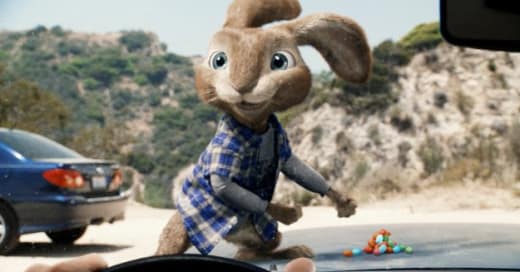 Haven't seen it yet?  Get prepared with these quotes.  Or relive the funny magic with some of the funniest lines from the film.
Check out some of them below and be sure to visit out Hop movie quotes page for more!
Fred: Don't eat that (E.B.'s jelly bean poop)
Fred: You might not like the flavor.
Sam: Fred, relax.
Sam: [crunch] Watermelon.
I could bunk down anywhere, West wing, master suite, I'm not picky.

E.B.
E.B.: Fred, I am special.
Fred: We are all special.
E.B.: You are not getting it. I mean I am really special.