Check out Ryan Reynolds in all his Green Lantern glory!  This is the fist look at Reynolds in the full CG suit for The Green Lantern.
The Green Lantern follows Hal Jordan as he goes from normal human being to superhero chosen by an alien race to lead them all in their battles.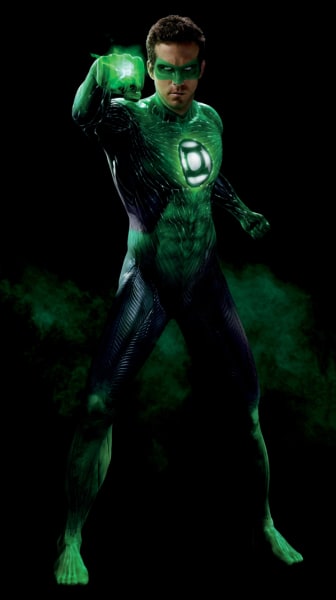 The film, also starring Blake Lively, will hit theaters in 3D and 2D on June 17.
Click on the thumbnails for more photos!