Arnold Schwarzenegger is set to return to the movie business to revive the Terminator franchise.  Fast Five director Justin Lin has reportedly taken the reigns as director, according to Deadline.
It is reporting that Schwarzenegger has attached himself to a package that's being shopped around to studios through the CAA agency.
There is no screenplay right now, but Deadline reports that Lionsgate, Sony, and Universal are all looking into purchasing the rights to the film.  Pacificor currently has the rights to the franchise.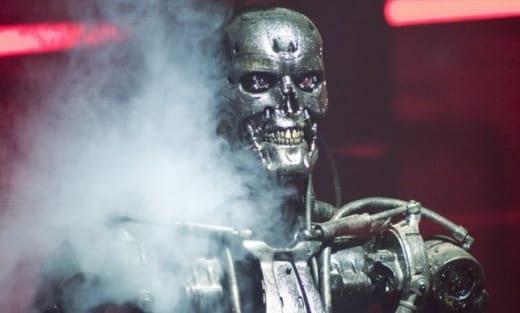 The rights to the franchise are set to return to James Cameron in 2018, so if they want to make a movie, they must act quickly in getting it done.
This would be the first new "Terminator" movie since McG's 2009 movie Terminator Salvation starring Sam Worthington and Christian Bale.
Would you want to see another Terminator movie starring the original Terminator himself?