Thor and Captain America will have sequels!  Disney's D23 magagine has an interview with Marvel Studio's president Kevin Feige and he gives us some information on new Marvel comic films.
In the interview Fiege says, "Thor will go off into a new adventure and Captain America will continue to explore the modern world in another film of his own. We hope that holds true for the characters appearing in that film — Black Widow, Hawkeye, and the spy organization, S.H.I.E.L.D. — all of whom are more than worthy and capable of carrying their own films."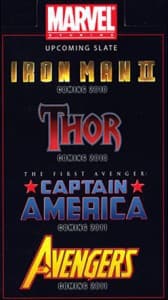 Marvel Studios is already getting ready for a number of big movie debuts, including Thor on May 6 and Captain America: The First Avenger on July 22.