Water for Elephants is out in theaters tomorrow, so we're looking at our 10 favorite Reese Witherspoon movies to celebrate the release.
Witherspoon's co-star Robert Pattinson is an international craze right now, so we thought we would look at some of the work his awesome co-star has been involved with.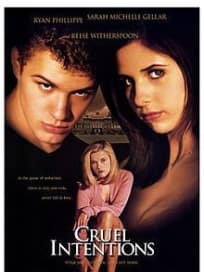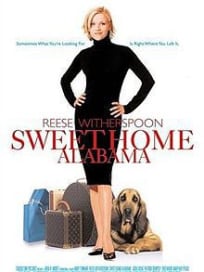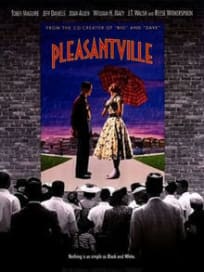 What are you favorite Reese Witherspoon movies?  Check out out top 10 and then have your say!
TOP 10 REESE WITHERSPOON FILMS:
10. Four Christmases (2008)
This Christmas themed movie was funny and Reese Witherspoon proved she can hold her own against Vince Vaughn, but the chemistry between the two is essentially missing in this one.  Vaughn plays the same character he plays in every movie and Witherspoon compliments him well enough. She could have done much more with this one if she had a different co-star.  She plays her usual sweet self and it works, but it's not one of our favorite Witherspoon flicks.

9. Vanity Fair (2004)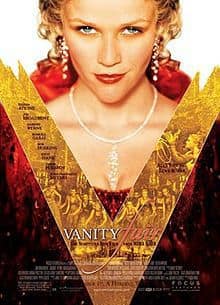 Witherspoon plays Rebecca (Becky) Sharp, a social-climbing commoner in class-conscious England. She will do nothing to get to the top of the social ladder and achieve what she wants.  Much like in Election, Witherspoon plays a pretty young girl who will do whatever to succeed, but ends up falling just as quickly as she rises.  Witherspoon is perky in the film and plays the part convincingly, but the movie borders on dull and could have done much more with the story. 
8. How Do You Know (2010)
Although this film was panned by the critics, Witherspoon was actually pretty good in it.  She plays her usual charming self and rom coms seem to be a great fit for her.  Witherspoon plays a young woman who must choose between two men vying for her affections.  At the same time, she's trying to find her own way as a softball player, not accepted on the Team USA roster. 

7. Sweet Home Alabama (2002)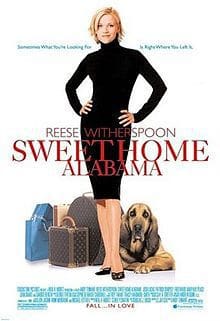 Channeling her Southern roots, Witherspoon stars as a fashion designer from Alabama who has moved to New York City to escape her southern past.  She is forced to go home to Alabama to finalize her divorce, which her current fiance doesn't know about.  She soon realizes she may be more at home in Alabama then she thinks.  Witherspoon is delightful as a southern girl.  She seems at home in the role and it shows with her southern charm and grace.

6. Pleasantville (1998)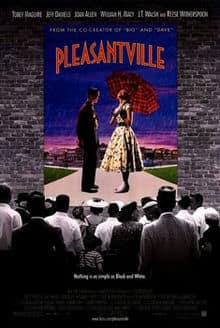 One of Witherspoon's earlier films, Pleasantville is an interesting commentary on racism in society.  Using the technique of black and white vs. color, Pleasantville is a picturesque town in total black and white, when David and Jennifer get trapped in the world from the future, they begin to bring in outside influences and slowly the town start turning from black and white to color.  The "color" folks are ostracized and mistreated. Witherspoon essentially plays two characters in this film -- Jennifer from the present and Betty Sue, her black and white Pleasantville counterpart.  She is a "bad girl" in the new town, but slowly becomes accustom to the lifestyle.
5. Rendition (2007)
Another dramatic role for the actress, Witherspoon plays Isabella, a woman desperate to find out what happened to her husband is taken by the CIA to be questioned about his involvement with a known terrorist.  She questions the authorities only to have them pretend not to even know who her husband is.  Witherspoon does a great job with this role as well and she plays a convincing wife and mother, again showing her versatility when it comes to playing dramatic roles.
4. Election (1999)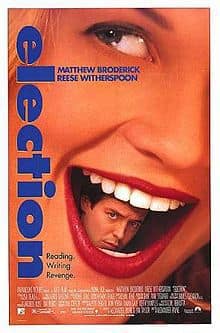 Another great movie in a big year for Witherspoon. She was nominated for many film festival and critics choice award for her performance as Tracy Flick in Election. Tracy is a manipulative overachiever who will do anything to get into a good college.  She will also do anything to win class president when she becomes nominated.  Witherspoon is hilarious in this movie and proves she has great comedic skills as an actress, a great juxtaposition to her other 1999 movie, Cruel Intentions.

3. Cruel Intentions (1999)
1999 seemed to be the year Reese Witherspoon caught Hollywood's radar.  She starred in three films that year, two which make our list.   Cruel Intentions was a risque teen drama, featuring some of the biggest young stars at the time, including Sarah Michelle Gellar, Selma Blair, and Ryan Phillippe.  Witherspoon was the lesser-known of the three, but that didn't mean anything for her performance.  She played the quintessential good girl Annette Hargrove, in a corrupt boarding school where teens acted more like grown-ups. It was a great performance by Witherspoon in a very "it" movie.

2. Legally Blonde (2001)
Every actor has a performance that makes their career.  Legally Blonde was that performance for Reese Witherspoon.  She was well-known in Hollywood for a couple roles prior to this one, but no one could have guessed how popular this movie would be.  When Legally Blonde exploded onto the scene in 2001, Reese Witherspoon became an automatic star.  Elle Woods is an unforgettable character who showed women can be cute, fun, and taken seriously all at the same time.  A silly teen movie on the surface, it had a great message about female empowerment and breaking the stereotypes. 
1. Walk the Line (2005)
How do you argue with this one?  This is the movie that turned Reese into a Hollywood heavyweight.  Sure, she was well-known and praised for her comedic roles, but this dramatic performance showed how diverse she could be as an actress. Witherspoon nailed the role of June Carter Cash in this biopic about Johnny Cast, played equally well by Joaquin Phoenix.  Witherspoon even earned her first Oscar for Best Actress with this film.