Lionsgate announced via the official Facebook page two more tributes for its movie adaptation of The Hunger Games.
Jack Quaid and Leven Rembin have been cast as the District 1 tributes, Marvel and Glimmer.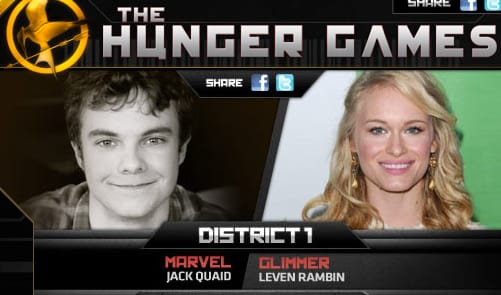 The duo join District 11 tributes, Thresh and Rue played by Davo Okenivi and Amandla Stenberg, as well as Jennifer Lawrence as Katniss, Josh Hutcherson as Peeta, and Liam Hemsworth as Gale.
The Hunger Games follows the story of Katniss as she goes to fight in the 'Hunger Games' - a fight to the death used as entertainment for the Capitol.
The film, directed by Gary Ross, is set to hit theaters on March 23, 2012.