Hop continues its reign as number 1 at the box office this weekend, making almost double the second place movie, Arthur.
The Easter Bunny movie brought in another $21.7 million - with a grant total now at $68.2 million in two weekends.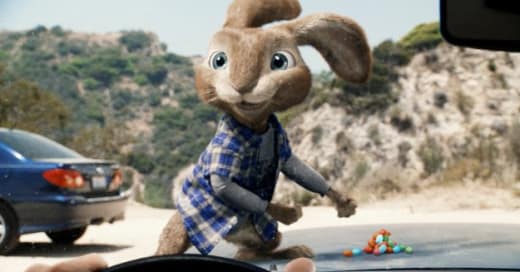 Arthur came in second with $12.6 million and Hanna followed very close behind with $12.3 million.
Soul Surfer also pulled in decent numbers, lagging close behind the other two openers with $11.1 million.
The final new movie of the weekend didn't do as well - not even making the top 5 was Your Highness. The James Franco, Danny McBride stoner comedy brought in $9.5 million.
Overall, most of the films were pretty evenly spread out - except Hop.
Here are your top 5:
Hop - $21,696,000

Arthur - $12,605,000

Hanna - $12, 323,000

Soul Surfer - $11,100,000

Insidious - $9,740,000