The colorful animated feature Rio soars way above the competition this weekend, bringing in $40 million.  It's an impressive number, even if it is slightly lower than than the $48 million predicted.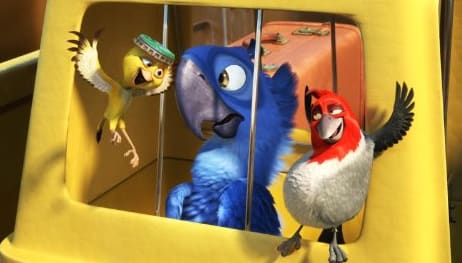 Scream 4 was the disappointment this weekend -- it was expected to make about $40 million as well, but fell way short, making half that.
Hop significantly dropped after spending two weekends on top, but it's still doing well, bringing in another $11.2 million, which gives it a grand total of $82.6 million since its premiere.
Soul Surfer also did well in week 2 - bringing in almost as much as it did on its first week in theaters.
Here are you top 5 movies this weekend:
Rio - $40,000,000
Scream 4 - $19,279,000
Hop - $11,167,000
Soul Surfer - $7,400,000
Hanna - $7,327,000