Hop was the champion at the box office this weekend!  The movie about a rebellious Easter Bunny did much better than any other film at the box office and way better than predicted.
The film, starring James Marsden and Russel Brand brought in more than $38 million in its first week, kicking off the Easter season.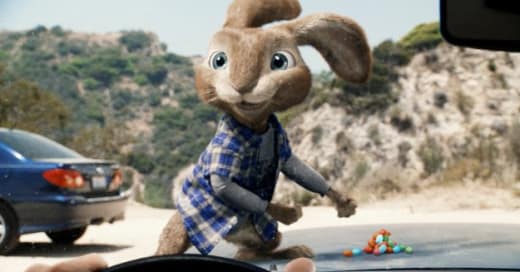 Source Code came in second, but far behind the first place winner, bringing in $15 million and Insidious wasn't too far behind with $13.5 million.
Limitless is still going strong in its third week at the box office, making another $7.4 million, bringing its total to $55.6 million in three weeks.
Here are you top five movies this weekend:
Hop - $36,118,000

Source Code - $15,053,000

Insidious - $13,486,000

Diary of a Wimpy Kid: Rodrick Rules - $10,200,000

Limitless - $9,402,000