The Hangover Part II still hasn't even hit theaters yet, but director Todd Phillips is already talking about a third one.
Phillips spoke this morning at a press conference for the film where he responded to questions about the fate of the films.
"We always envisioned it as a trilogy," he announced, "The third would be very much a finale and an ending."
He also said he doesn't know where it would take place yet, but he's open to suggestions that would top Bangkok.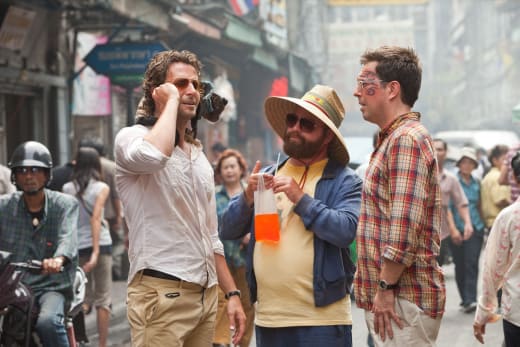 He also asserted that the franchise would not end up as spinoff for any of the characters -- it's all or nothing.
The Hangover Part II follows the boys to Bangkok where they end up in whole mess of problems when they wake up with no knowledge of the night before.  Sounds very similar to the first one?  Well it is...but this time, it's in Bangkok.
The film is set to hit theaters on May 27, 2011.