The Iron Lady, starring Meryl Streep as former British Prime Minister Margaret Thatcher has been picked up for distribution in the U.S by The Weinstein Company.
The biopic focuses on Margaret Thatcher reign as the political leader of the nation and will focus on the 1982 Falklands War.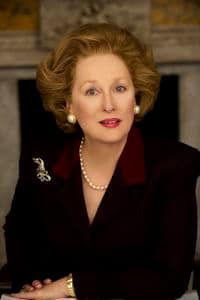 The Weinstein Co. recently had great success with another British biopic, The King's Speech, which went on to win Best Picture at the Academy Awards.  The Weinstein's are likely to want to drive similar attention with this one, which won't be hard considering Meryl Streep is leading the cast.
"Having worked with both Meryl Streep and Jim Broadbent, I know that they are without peer as film actors. Even so, I was absolutely blown away by what I saw of their performances as Margaret and Denis Thatcher.," Harvey Weinstein said in a statement from the festival.
The Iron Lady will be released at the end of 2011, although no exact date has been announced.