The new international poster for Colombiana has finally been released.  We have already seen a trailer, but up to this point no movie poster. 
The poster offers a good look at what to expect in the film -- with Zoe Saldana playing a woman who kills for a living.
The film follows a young woman who, after witnessing her parent's murder, becomes a ruthless killer.  She works for her uncle as a "hit-man" by day, but on her personal time, she spends her time doing vigilante murders hoping that it will lead her to her to the mobsters who are responsible for her parents' death.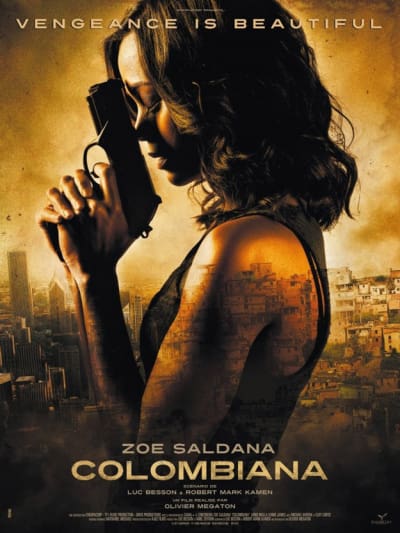 Colombiana is set to hit theaters on September 2, 2011.