The official poster for Julia Leigh's Sleeping Beauty has debuted.  The movie is the official selection of the Cannes Film Festival and the poster below is the official Cannes poster for the film.
Emily Browning goes tastefully nude for the new flick, which has nothing to do with the fairy tale made famous by Disney.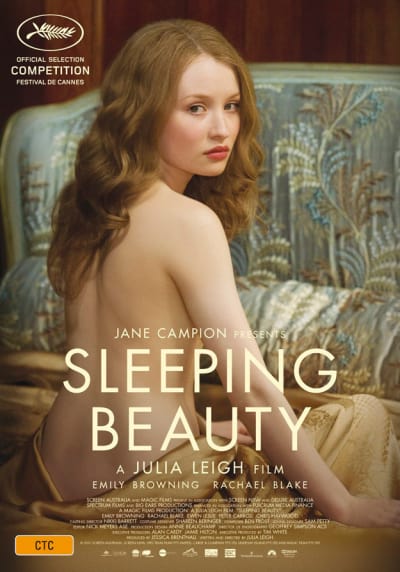 Browning will play a prostitute who is lured into the world of sexual fantasies and is convinced to take a sleeping pill just  before her sexual encounter, allowing clients to fulfill their sexual fantasies.
The film also stars Michael Dorman, Mirrah Foulkes and Rachael Blake.  There is no release date for the film yet.