We were waiting for this bit of casting news for The Hunger Games!  Finally the role of Haymitch has been revealed.  Woody Harrelson will play the drunk mentor to Katniss and Peeta, the District 12 tributes. 
The Hunger Games is based on the Suzanne Collins novel of the same name and follows Katniss Everdeen as she takes her sisters place in the violent 'Hunger Games,' a fight to the death on live television.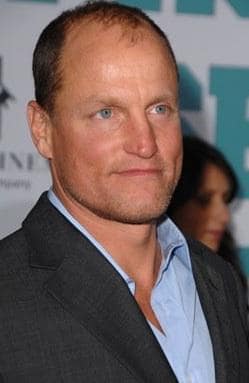 The film is targeted for a PG-13 rating, despite the violent subject matter.
The film already stars Jennifer Lawrence, Josh Hutcherson
, Liam Hemsworth, Wes Bentley, Elizabeth Banks, Dayo Okeniyi, Amandla Stenberg, Jack Quaid, Leven Rambin, Willow Shields, Paula Malcomson, Ian Nelson, Kalia Prescott, Ethan Jamieson, Tara Macken, Chris Mark, Jacqueline Emerson, Ashton Moio, Kara Petersen, Sam Ly, Leigha Hancock, Samuel Tan, Mackenzie Lintz, Imanol Yepez-Frias, Annie Thurman and Stanley Tucci.
The Hunger Games is set to be released on March 23, 2012.