Justin Lin has been confirmed to direct the new Terminator reboot with Arnold Schwarzenegger.  Since Fast Five has been doing so well at the box office, it's time to move on to another movie franchise.
Lin spoke with MTV News about the new film and if any of the other former actors will return for the series.
"Everything has just been between me and Arnold, you know? Just us going out and trying to find the right partners. I have certain elements, but it's never been about, 'Hey, let's bring everybody back!' I just don't process that way."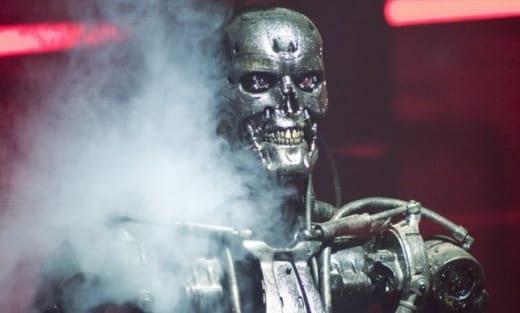 He also explains a little bit about what fans can expect from this latest installment.
"I always feel like what's great about the 'Terminator' franchise is that there's time-travel and there are different timelines to play with," Lin explains, "There are also a lot of gaps from what we love about all of the 'Terminator' movies, so there's a lot of things we can do and play with... ['Terminator'] does have that capability, finding fresh ways of going back without destroying other [movies], because you can tell your own stories."
There is no plans to move forward right now, but Lin says things should be confirmed in a few weeks.