The Los Angeles Film Festival has announced the world premiere of Richard Linklater's Bernie as the opening night film for the 2011 festival.
The film will kick off the festival on June 16 at Regal Cinemas Stadium 14 at L.A. Live.  It is written by Skip Hollandsworth and director Linklater and stars Jack Black, Shirley MacLaine, and Matthew McConaughey.
The film follows a beloved mortician (Black) from a small Texas town, even winning over the town's richest, meanest widow (MacLaine).  Even after Bernie commits a horrible crime, people still will not utter a bad word against him.
"We're thrilled to be opening the Festival with the world premiere of this delicious black comedy - a treat from one of the most original and exciting voices in independent film, Richard Linklater," said Festival director Rebecca Yeldham. "With its fabulous all-star cast, Bernie is a perfect stage setter for the incredible line-up of original entertainment we've assembled for this year's festival.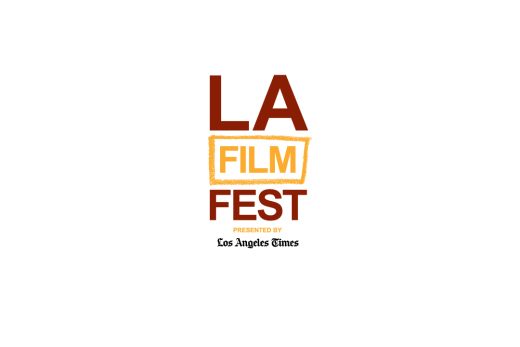 The festival will screen more than 200 films, including feature films, short films, music videos, and foreign films representing more than 30 countries. 
The festival is being produced by Film Independent and supported by the Los Angeles Times and L.A. Live.
Returning to downtown Los Angeles, the festival will hold most of its events at L.A. Live and will run from Thursday, June 16 to Sunday, June 26.  It is in its 17th year, showcasing the best in new American and international cinema and providing the public with access to filmmakers, industry professionals, and emerging talent.
For a complete list of films, continue reading.]
OPENING NIGHT:
Bernie – (DIRECTOR Richard Linklater WRITERS Richard Skip Hollandsworth, Richard Linklater PRODUCERS Celine Rattray, Martin Shafer, Liz Glotzer, Matt Williams, David McFadzean, Judd Payne, Dete Meserve, Ginger Sledge, Richard Linklater CAST Jack Black, Shirley MacLaine, Matthew McConaughey) – Black plays Bernie, the beloved mortician in a small Texas town.  MacLaine is the town's richest, meanest widow, and even she adores him.  You can't get anybody to say a bad word about Bernie—even after he commits a very nasty crime. World Premiere
CLOSING NIGHT:
·           Don't Be Afraid of the Dark – (DIRECTOR Troy Nixey WRITERS Guillermo del Toro, Matthew Robbins PRODUCERS Guillermo del Toro, Mark Johnson CAST Katie Holmes, Guy Pearce, Bailee Madison) – Based on the 1973 telefilm that del Toro believes is the scariest TV production ever made, the story follows Sally (Madison), a young girl who moves to Rhode Island to live with her father (Pearce) and his new girlfriend (Holmes) in the 19th-century mansion they are restoring.  While exploring the house, Sally starts to hear voices coming from creatures in the basement whose hidden agenda is to claim her as one of their own. World Premiere 
SPECIAL SCREENING:
·           Green Lantern – (DIRECTOR Martin Campbell WRITERS Greg Berlanti & Michael Green & Marc Guggenheim and Michael Goldenberg PRODUCERS Donald De Line, Greg Berlanti CAST Ryan Reynolds, Blake Lively, Peter Sarsgaard, Mark Strong, Angela Bassett and Tim Robbins) – Ryan Reynolds stars as Hal Jordan, a test pilot and the first human ever selected to wear the ring that grants him superpowers, as well as membership into the intergalactic Green Lantern Corps.
GALA SCREENINGS:
·           A Better Life – (DIRECTOR Chris Weitz WRITER Eric Eason PRODUCERS Paul Junger Witt, Christian McLaughlin, Chris Weitz, Jami Gertz, Stacey Lubliner CAST Demián Bichir, José Julián, Dolores Heredia, Joaquín Cosío, Carlos Linares – A Better Life is the poignant, suspenseful tale of an illegal immigrant in LA struggling to build a better life for his beloved son. World Premiere 
·           Drive – (DIRECTOR Nicolas Winding Refn WRITER Hossein Amini PRODUCERS Marc Platt, Gigi Pritzker, Michel Litvak, Adam Siegel, John Palermo CAST Ryan Gosling, Carey Mulligan, Bryan Cranston, Albert Brooks, Oscar Isaac, Ron Perlman, Christina Hendricks) – Ryan Gosling is a stunt driver who moonlights as a getaway driver in a robbery that goes desperately wrong. Brutal and beautiful, Nicholas Winding Refn's film noir is as black as they come. North American Premiere
GUEST DIRECTOR SELECTION:
The Arcane Enchanter (L'arcano incantatore) (1996) – Italy (DIRECTOR/WRITER Pupi Avati PRODUCERS Antonia Avati, Aurelio De Laurentiis CAST Carlo Cechi, Stefano Donisi, Arnaldo Ninchi, Andrea Scorzoni, Mario Erpichini, Vittorio Duse, Patrizia Sacchi) – In Pupi Avati's neglected gothic masterwork, a seminary student accused of bewitching a young girl flees to a remote castle and the questionable company of a defrocked priest who is rumored to dabble in the black arts.
CONVERSATIONS SCREENINGS:
·         An Evening with James Franco – (DIRECTOR/WRITER James Franco PRODUCERS Caroline Aragon, James Franco, Vince Jolivette, Miles Levy CAST James Franco, Michael Shannon, Stacey Miller – A conversation with writer-director-star James Franco, who presents the world premiere of The Broken Tower, his daring film about the brief, burning life of the gay, visionary American poet Hart Crane. World Premiere
NARRATIVE COMPETITION:
·           The Bad Intentions (Las Malas Intenciones) – Argentina/Germany/Peru (DIRECTOR/WRITER Rosario Garcia-Montero PRODUCERS Benito Mueller, Wolfgang Müller, Paul Typaldos, Rosario García-Montero CAST Fatima Buntinx, Katerina D'Onofrio, Paul Vega, Kani Hart, Melchor Gorrochategul, Jean Paul Strauss, Liliana Alegria, Tania Ruiz, Flor de Maria Andrade) –Lima, Peru, 1983. What upsets only child Cayetana is not the threat of terrorists but the news that her wealthy, valium-becalmed mother is going to have another baby. She begins, morbidly, to act out her resentments in this deft, seriocomic coming of age story. US Premiere
·           The Dynamiter – (DIRECTOR Matthew Gordon WRITER Brad Ingelsby PRODUCERS Kevin Abrams, Amile Wilson, Merilee Holt CAST William Ruffin, John Alex Nunnery, Patrick Rutherford, Joice Baldwin, Debra Toth, Braxton Gardon, Ciara McMillan) – During a balmy Mississippi summer, a teenage boy who finds himself the head of his family must grapple with his identity or else give in to the powder keg of dissatisfaction. North American Premiere
·           Familiar Ground (En Terrains Connus) – Canada (DIRECTOR/WRITER Stéphane Lafleur PRODUCER Luc Déry, Kim McCraw CAST Francis La Haye, Fanny Mallette, Sylvain Marcel, Michel Daigle, Suzanne Lemoine) – This droll, deadpan comedy from snowbound Quebec features an unhappy brother and sister whose fates seem to be known by a mysterious Man From the Future. Not too far in the future though. Just next September. North American Premiere
·           The Fatherless (Die Vaterlosen) – Austria (DIRECTOR/WRITER Marie Kreutzer PRODUCERS Robert Buchschwenter, Alexander Glehr, Franz Novotny, Ursula Wolschlager CAST Andreas Kiendl, Andrea Wenzl, Emily Cox, Philipp Hochmair) – Hans, the charismatic leader of a free-love commune, has died. His four estranged adult children reunite to thrash out the secrets and lies of a failed utopian dream. North American Premiere
·           How to Cheat – (DIRECTOR/WRITER/PRODUCER Amber Sealey CAST Amber Sealey, Kent Osborne, Amanda Street, Paulette Osborne, Ina Barron, Vanessa Waters, Vanessa Peters, Francesca Ferrara, Colette Freedman, Leah Bailey, Jules Bruff, Jade Sealey, Nick Pavey, Gabriel Diamond, V. Kim Blish, Dan Ewen) – An L.A. couple's struggle to get pregnant sets off the husband's wandering eye in this comedy that reveals marriage to be as funny as it is heartbreaking. World Premiere
·           Mamitas – (DIRECTOR/WRITER Nicholas Ozeki PRODUCERS Adam Renehan, Andrew Daniel Wells CAST EJ Bonilla, Veronica Diaz-Carranza, Jennifer Esposito, Joaquim de Almeida, Jesse Garcia, Pedro Armendariz Jr.) – Beautifully shot against L.A.'s downtown skyline, this sensitive, coming-of-age story revolves around a young Latino player whose budding relationship with a bookish tomboy propels him to find out who he really is. World Premiere
·           An Ordinary Family – (DIRECTOR Mike Akel WRITERS Mike Akel, Matthew Patterson PRODUCERS Matthew Patterson, Mike Akel CAST Troy Schremmer, Greg Wise, Janelle Schremmer, Chad Miller, Steven Schaefer, Megan Minto, Laurie Coker, Rachel Wise, Huck Schremmer, Shannon Haragan, Richard C. Jones, Joe Ricks, Scott Harris, Charley Devaney, Jon Davis, Bill Taylor, Greg Grooms, Ryan Greene, Tom Elia) –The Beiderman's annual family reunion gets rocky when Seth arrives with his new boyfriend. No one bats an eye except his brother, a married man of the cloth, in this fresh, bittersweet exploration of frayed family ties. World Premiere
·           Please Do Not Disturb – Iran (DIRECTOR/WRITER Mohsen Abdolvahab PRODUCER Mohammad Ahmadi CAST Baran Kosari, Afshin Hashemi, Hedayat Hashemi, Shirin Yazdanbakhsh, Mohsen Kazemi, Hamed Behdad) – Through three surprising, interlocking stories, Mohsen Abdolvahab's incisive comedy reveals the daily struggles, fears and private dreams of distinctive city dwellers in contemporary Tehran. North American Premiere
·           Sawdust City (DIRECTOR/WRITER David Nordstrom PRODUCERS Mike Ott, Frederick Fulton, Henry Thornton CAST David Nordstrom, Carl McLaughin, Lee Lynch, John Brotherton) –With a genuine feel for its Midwest setting, this directorial debut tracks two brothers as they spend a chilly Thanksgiving walking and talking their way through the bars of their hometown searching for their estranged father. World Premiere
·           You Hurt My Feelings (DIRECTOR/WRITER Steve Collins PRODUCERS Anish Savjani, Jonathan Silberberg CAST Courtney Davis, Macon Blair, John Merriman) – An unhappy thirty-something nanny, his ex-girlfriend, and her jovial new boyfriend become entangled in a hilarious and wrenching triangle that's as much about friendship as it is love. World Premiere
DOCUMENTARY COMPETITION:
·           Cheonggyecheon Medley: A Dream of Iron (Cheonggyecheon medeulli) – South Korea (DIRECTOR Kelvin Kyung Kun Park PRODUCERS Kim Kyungmi, Lee Hwayoung) – From Seoul's increasingly gentrified Cheonggyecheon district, filmmaker Kelvin Kyung Kun Park composes a letter to his dead grandfather in this experimental ode to the obsolete techniques of metal casting. US Premiere
·           Family Instinct (Gimenes lietas) – Latvia (DIRECTOR Andris Gauja PRODUCER Madara Melberga) – You won't know whether to laugh or cry at this wilder-than-fiction documentary about an impoverished Latvian woman and her coterie of drunken friends and family as they stumble their way through their bleak rural life. US Premiere
·           Once I Was a Champion (DIRECTOR Gerard Roxburgh PRODUCER Kirk Porter FEATURING Evan Tanner, Randy Couture, Dana White, John Herzfeld, Forrest Griffin, Chael Sonnen, Rich Franklin) – This moving documentary is the true story behind the troubled life and tragic death of Ultimate Fighting star Evan Tanner, whose belief in the power of one wasn't enough to save himself. World Premiere
·           Paraiso For Sale – (DIRECTOR/PRODUCER Anayansi Prado) Bocas Del Toro, Panama, has become a haven for American retirees. But a bigger threat to the locals are the voracious corporations eager to build luxury resorts on land the native population considers its own. World Premiere
·           Salaam Dunk – Iraq/USA (DIRECTOR David Fine PRODUCERS San Saravan, Peter Friedrich) – Set against the backdrop of war-torn Iraq, this debut documentary follows a team of novice female basketball players as they, and all of Iraq, begin to rebuild their country.  World Premiere
·           Somewhere Between – (DIRECTOR/PRODUCER Linda Goldstein Knowlton) – Coming of age in America is complicated by questions of self identity and family in this intimate look into the lives of four teenage girls, all united by one thing: They all were adopted from China. US Premiere
·           Unfinished Spaces – (DIRECTORS/PRODUCERS Alysa Nahmias, Benjamin Murray FEATURING Ricardo Porro, Vittorio Garatti, Roberto Gottardi) – Cuba, 1961. Fidel Castro launches a second revolution: Architecture. But his ambitious, curvaceous Arts academy was neither square nor Soviet-approved, cueing a Communist culture war. World Premiere
·           Unraveled (DIRECTOR Marc H. Simon PRODUCERS Marc H. Simon, Miranda Bailey, Matthew Brian Makar, Steven Cantor FEATURING Marc S. Dreier, Spencer Dreier, Gerry Shargel, Ross Kramer, Bob Hart, Rich DeFellipo, Phil Scala, Robert Gilmore, Joel Sickler) – Marc Dreier was second only to Bernie Madoff in the enormity of his financial fraud. Under house arrest as he awaits his sentence, he opens up about the greed and desperation that led to his downfall. US Premiere
·           Wish Me Away (DIRECTORS Bobbie Birleffi, Beverly Kopf PRODUCERS Beverly Kopf, Paul Mailman) – This intensely personal documentary chronicles the heart-wrenching decision of Nashville singing star Chely Wright to come out of the closet despite the potentially crushing response from the industry and her fans. World Premiere
INTERNATIONAL SHOWCASE:
·           108 (Cuchillo de Palo) – Spain/Paraguay (DIRECTOR/WRITER Renate Costa PRODUCERS Marta Andreu, Susana Benito FEATURING Miguel Auad Petunia, Renate Costa, Manuel Cuenca) – Seeking the truth surrounding her estranged uncle's mysterious death, a young filmmaker artfully chronicles both the personal and national prejudices that darken Paraguay's cultural history.
Christopher and His Kind – England (DIRECTOR Geoffrey Sax WRITER Kevin Elyot PRODUCER Celia Duval CAST Toby Jones, Imogen Poots, Matt Smith) – Christopher Isherwood's landmark memoir about his years in Berlin in the 1930s — from the beautiful boys he loved to the terrifying rise of the Nazi Party — comes to life in this sexy and sumptuous grand tour. North American Premiere
·           Come Rain, Come Shine (Saranghanda, saranghaji anneunda) – South Korea (DIRECTOR/WRITER Lee Yoon-ki PRODUCER Oh Jung-Wan CAST Ha Jung-woo, Hyeon Bin, Kim Hye-ok, Kim Ji-su, Kim Jung-ki, Lim Su-jeong, Yu Jin-young) – Having agreed to a divorce, a couple must spend one last day together in the house they have shared for five years in this quietly engrossing portrait of the end of a relationship. North American Premiere
·           Curling – Canada (DIRECTOR/WRITER Denis Côté PRODUCERS Denis Côté, Stéphanie Morissette CAST Emmanuel Bilodeau, Philomène Bilodeau, Roc Lafortune, Sophie Desmarais, Muriel Dutil, Anie Pascale Robitaille, Johanne Haberlin) – In this beautifully enigmatic, award-winning film, a father and daughter gingerly emerge from self-imposed isolation into a world of bowling alleys, pop songs and unexpected discoveries in the frozen fields of Quebec.
·           Decline (Ocaso) – Chile (DIRECTOR Theo Court WRITER Gonzalo Azocar PRODUCERS Oscar Bustamante, Theo Court, Laura Amelia Guzmán CAST Álvaro Bustamante, Nano Vázquez, Rafael Vazquez) – The daily routines of an elderly caretaker on a dilapidated country estate are captured with an austere beauty in this quietly mesmerizing meditation on the passage of time, the impermanence of place and the power of ritual. North American Premiere
·           The Destiny of Lesser Animals (Sibo ne kra, Dabo ne kra) – Ghana/USA (DIRECTOR Deron Albright WRITER Yao B. Nunoo PRODUCERS Deron Albright, Yao B. Nunoo, Francis Gbormittah, Deirdre Maitre CAST Yao B. Nunoo, Fred Amugi, Abena Takyi, Sandy Arkhurst, Xolasie Mawuenyega) – In this intimate thriller from Ghana, a police investigator desperate to escape to America tracks down the hostile criminal who stole his counterfeit visa.
·           Elite Squad 2: The Enemy Within (Tropa de Elite 2) – Brazil (DIRECTOR José Padilha WRITER Bráulio Mantovani PRODUCERS José Padilha, Marcos Prado CAST Wagner Moura, André Ramiro, André Mattos, Sandro Rocha, Maria Ribeiro, Milhem Cortaz) – José Padilha's urgent, action-packed thriller uncovers a far-ranging web of corruption amongst the special military police assigned to clean up the crime-ridden favelas of Rio. You'll understand why it's become Brazil's most successful movie of all time.
·           Eternity (Tee Rak) – Thailand (DIRECTOR/WRITER Sivaroj Kongsakul PRODUCERS Aditya Assarat, Soros Sukhum, Umpornpol Yugala CAST Wanlop Rungkamjad, Prapas Amnuay, Namfon Udomlertlak, Pattraporn Jaturanrasmee) – A pastoral for a summer long past, this celebrated Thai film elegizes the blossoming of true love between a young man and the woman he has brought home to his remote rural village. 
·           Family Portrait in Black and White – Canada (DIRECTOR/WRITER Julia Ivanova PRODUCER Boris Ivanov) – Single-handedly, Olga Nenya raises 23 foster children — many of mixed race — in her Ukrainian home, but her fierce love can veer dangerously close to obsession.
·           Kawasaki's Rose (Kawasakiho ruze) – Czech Republic (DIRECTOR Jan Hrebejk WRITER Petr Jarchovský PRODUCERS Rudolf Biermann, Tomás Hoffman CAST Lenka Vlasáková, Milan Mikulcík, Martin Huba) – Czech director Jan Hrebejk is at the peak of his art in this richly human study of a revered psychiatrist about to be honored for his resistance to the Communist regime. But is he really the man everyone thinks he is?
·           Love Crime (Crime d'amour) – France (DIRECTOR Alain Corneau WRITERS Alain Corneau, Natalie Carter PRODUCER Saïd Ben Saïd CAST Ludivine Sagnier, Kristin Scott Thomas, Patrick Mille) – This suspenseful, noose-tight corporate thriller with Kristin Scott Thomas as a ruthlessly successful executive keeps you guessing up to the final twist of its knife.
·           Sidewalls (Medianeras) – Argentina/Germany/Spain (DIRECTOR/WRITER Gustavo Taretto PRODUCERS Natacha Cervi, Christoph Friedel, Luis Miñarro, Hernán Musaluppi, Luis A. Sartor CAST Pilar López de Ayala, Javier Drolas, Inés Efron, Rafael Ferro, Adrián Navarro) – Buenos Aires is both setting and character in this witty, unconventional romance about two young urban neurotics and neighbors who should be meant for each other. The problem is, they've never met.  North American Premiere
·           Mysteries of Lisbon (Mistérios de Lisboa) – Portugal (DIRECTOR Raúl Ruiz WRITER Carlos Saboga PRODUCERS Paulo Branco CAST Adriano Luz, Maria João Bastos, Ricardo Pereira, Clotilde Hesme, Léa Seydoux) – Legendary filmmaker Raúl Ruiz directs this sprawling, sumptuous 19th-century epic about secret identities, grand passions and the nature of storytelling itself.
·           Position Among the Stars – Netherlands (DIRECTOR Leonard Retel Helmrich WRITERS Hetty Naaijkens-Retel Helmrich, Leonard Retel Helmrich PRODUCER Hetty Naaijkens-Retel Helmrich) – Shot in an astonishing, original cinéma vérité style, this intimate, prizewinning study of a multi-generational family in the Jakarta slums takes us deep inside the tensions tearing at modern Indonesia.
·           The Salesman (Le Vendeur) – Canada (WRITER/DIRECTOR Sèbastien Pilote PRODUCERS Marc Daigle, Bernadette Payeur CAST Jean-Francois Boudreau, Jean-Robert Bourdage, Nathalie Cavezzali) – A 67-year-old Québécoise car salesman's quiet small-town life is turned upside down when the local economy begins to fail and his obsession with closing a deal at any cost endangers the lives of those around him.
·           Self Made – England (DIRECTOR Gillian Wearing WRITERS Leo Butler, Gillian Wearing PRODUCERS Lisa Marie Russo, Samm Hailla) – Artist Gillian Wearing gathers a diverse group of workaday Brits — none of whom have acted before — for an intense and revelatory immersion in the Method.
·           Senna – England (DIRECTOR Asif Kapadia WRITER Manish Pandey PRODUCERS James Gay-Rees, Tim Bevan, Eric Fellner) – A high-octane look at the most exciting driver to ever race Formula One — Brazil's Aryton Senna — this edge of your seat documentary explores the politics, rivalries and glamour of a sport that leaves no room for error.
·           Tomboy – France (DIRECTOR/WRITER Céline Sciamma PRODUCER Benedicte Couvreur CAST Zoé Héran, Malonn Levana, Sophie Cattani, Mathieu Demy, Jeanne Disson, Yohan Vero, Noah Vero, Cheyenne Laine, Ryan Boubekri) – A touching and seriocomic exploration of gender and identity about a 10-year-old girl who passes herself off as the boy she really wants to be. North American Premiere
SUMMER SHOWCASE:
·         Another Earth – (DIRECTOR Mike Cahill WRITERS Mike Cahill, Brit Marling PRODUCERS Mike Cahill, Hunter Gray, Brit Marling, Nicholas Shumaker CAST William Mapother, Brit Marling) – A mesmerizing hybrid of high-concept science fiction film and meditative character study, this highly anticipated indie explores impossible love and redemption through the story of two strangers whose lives become entangled in the aftermat