Another poster has been released in a series of Harry Potter and the Deathly Hallows Part 2 photos hitting the web this week.  We've already seen Harry, Hermione, Ron, and Neville in the collection of Deathly Hallows posters so far.
Now it's time for the chilling close-up of Lord Voldemort as he prepares to battle Harry in the ultimate showdown between good and evil.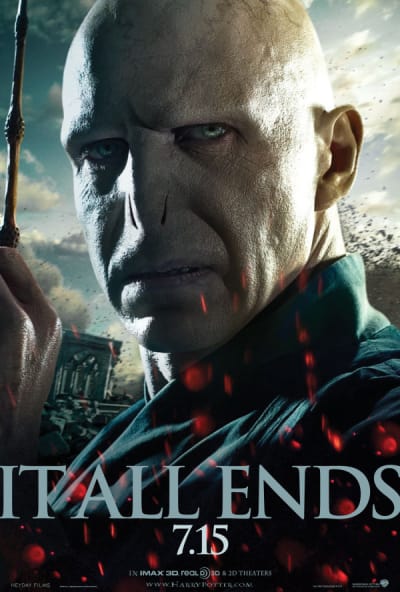 Harry, Ron, and Hermione have been on a quest for Horcruxes and they need to destroy them all in order to get rid of Voldemort for good, but it truly comes down to Harry vs. Voldemort in the final battle as he is the only one who can truly save the wizard community from the terrible leader.
The final installment hits theaters July 15, 2011 and stars Daniel Radcliffe as Harry, Emma Watson as Hermione, and Rupert Grint as Ron for the last time.