Thor is number one at the box office this week and if these quotes are any indication, it belongs there. 
The film includes a great mix of comedy and action-adventure all packed into a great flick.  Read our review of Thor to see exactly why we liked this action hero so much.
Relive the magic of Thor by checking out some of the most memorable quotes below and visit our Thor movie quotes page for even more exciting lines from the film.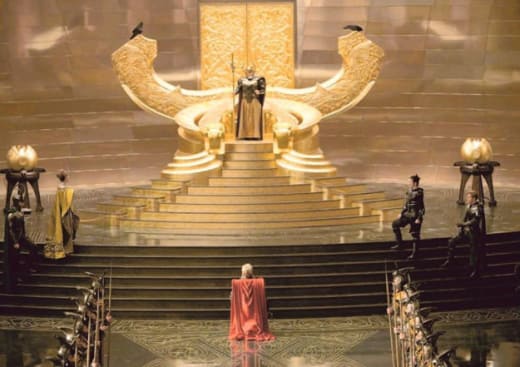 Odin: I have sacrificed much to achieve peace. So too must a new generation sacrifice to maintain that peace. Responsibility! Duty! Honour! These are not mere virtues to which we must aspire! They are essential to every soldier, to every king! | permalink
Jane Foster: Describe exactly what happened to you last night.
Thor: Your ancestors called it magic...but you call it science. I come from a land where they are one and the same. | permalink
Jane Foster: Who are you?
Thor: You'll know soon enough!
Jane Foster: [to Thor] God, I hope you're not crazy... | permalink
Thor: [taking coffee for the first time] This drink... I like it! More!
[smashes the cup]
Darcy: You're going on Facebook! | permalink
Thor: I have no plans to die today.. | permalink