The Thin Man remake is going forward, confirmed today by Warner Bros. Pictures.  Johnny Depp is set to star in the film, with Rob Marshall directing.
The film was originally released in 1934, starring William Powell and Myrna Loy. 
Based on the novel by Dashiell Hammett, Depp will play Nick Charles who is a private detective married to a socialite.  The married couple work together to solve mysteries.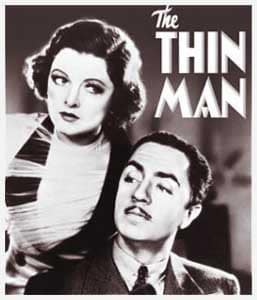 Director Rob Marshall is excited to start working on the project.
"John [DeLuca] and I are overjoyed at the idea of working with Johnny again, especially on such a classy and classic project. We are also thrilled to be partnering this time with such wonderful producers as Christi Dembroski and Kevin McCormick, and we are looking forward to working with Warner Bros. to create a reinvention of a beloved story."
Marshall and Depp just worked together for Pirates of the Caribbean: On Stranger Tides in theaters on May 20, 2011.