Warner Bros. is moving forward with plans to adapt the T.A Barron young adult series The Lost Years of Merlin, according to THR.
The book series features 12 parts and newcomer Ed Whitworth is set to adapt the first book in the series for the big screen.  It could become a franchise if this first one does well.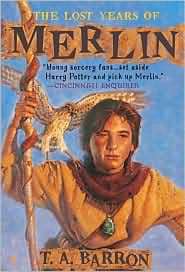 The series follows the young wizard Merlin who will later become a huge part of the Arthurian legend, starting out his years as a young boy.
The story starts out with Merlin left for dead with no memory of who he is.  He is determined to find out his origins and the truth about his mysterious powers.