The summer movie weekends are still doing strong with another huge opening with The Hangover Part II, setting a new opening weekend record for an R-rated comedy.
The box office in general also broke a record for the Memorial Day weekend with the top 10 movies grossing $269 million over the four day weekend.
The Hangover Part II, starring Bradley Cooper, Zack Galifianakis, and Ed Helms, was consistently strong all four days.  It opened with $31.6 million on Thursday, and $86.5 over the three day weekend.  Overall, the film grossed $105.8 million over the four-day weekend.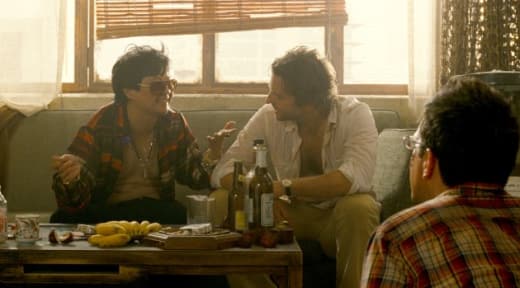 The comedy also became the fourth-biggest memorial day weekend flick ever.
The other movie opening this Memorial Day weekend, Kung Fu Panda 2, didn't even come close, earning $62.2 million in four days -- still doing well for a sequel.
Last weekend's biggest film, Pirates of the Caribbean: On Stranger Tides, grossed another $50.4 million, bringing its total to $164 million.
Memorial Day Weekend Top 5:
The Hangover Part II - $105,765,000

Kung Fu Panda 2 - $62,200,000

Pirates of the Caribbean: On Stranger Tides - $50,372,000

Bridesmaids - $20,987,000

Thor - $12,030,000